Geeks Welcome!
Geeks Welcome!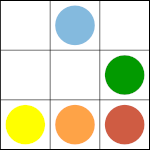 The Comunes Collective is solely driven by a few volunteers. We invite anyone to join us but this page is about you geeks out there: developers, web designers, server admins, security experts… that would like to join useful free/libre software projects. Here we summarise some basic technical facts about our main initiatives. There is a list of possible sub-projects in each of them, so if you like what we do, contact us! 🙂
The source code of our initiatives are hosted, obviously, in the repository of ourproject.org:
Kune's platform is programmed using Java-based GWT to generate the JavaScript/AJAX. We have integrated Wave-In-A-Box for collaborative editing and our project Emite, a powerful GWT XMPP library, as chat client. Kune source code is licensed under the GNU AGPLv3 license. Check Kune's Call for Developers for more information.
Move Commons uses the Semantic Web to tag collectives, and thus needs a semantic search engine. Move Commons source code is licensed under the GNU AGPLv3 license. Nowadays its main need is Java-based GWT programming to launch a new Preview based on its future lines.
Ourproject.org is a multi-topic fork of the Gforge software, and thus is licensed under GNU GPL. Nowadays its main need is its Linux-based servers maintenance, security, management of projects hosted (resolution of their problems)… together with a Community Manager to activate ourproject.org community of projects/users. Check its Wikipedia article for more info on the services offered to the projects. Our goal is to offer more user-friendly web services (than the classical GNU Mailman, for example) and that's the main reason which lead us to develop Kune's platform.
Ideas is a brainstorming system for social movements, based on Drupal and the Ideatorrent module. A draft version is temporaly deployed in http://ideas.comunes.org. Ideatorrent is made for geeks, as its original purpose is to brainstorm features for software projects. Thus, we need to adapt it for non-geeks and any social topic, using basically PHP development.
Alerta is a community-driven alert system, based on Ushahidi. Nowadays it can import alerts from twitter and an online form, but it should also receive alerts through mobile SMS and ideally be able to alert through SMS also (sending in real-time, and not only receiving). It also needs some tweaks and improvements, and ideally a maintainer that likes the project enough to give it a push. Thus, it needs PHP developers and maintainers.
Wave Extensions are useful small applications that run in a Wave environment: originally in Google Wave and now in the free/open source software Wave-In-A-Box (integrated in Kune). We have developed several of them (Karma, Massmob, Troco) but they are in an early proof-of-concept stage as we couldn't have enough energies to dedicate there. All these should be improved, and others implemented. Thus, it needs Java developers that use the Wave API to develop those extensions.
For additional info about these or the rest of our projects, please don't don't hesitate to contact us!. You can also check information about trainings and internships inside Comunes.